GEMMA COLLIS NOMINATED FOR ATHLETE OF THE MONTH AWARD
BF is delighted to announce that Gemma Collis has been nominated for this month's Athlete of the Month award.
Elite athletes from across Britain are now voting for their March 2023 Athlete of the Month, facilitated by the British Elite Athletes Association.
Four new athletes have been nominated for the award after achieving personal triumphs over the last few weeks, and one will be recognised by their peers on World Class Programmes.
This month's shortlist comprises: Charlotte Bankes (snowboarding), Gemma Collis (wheelchair fencing), Seonaid McIntosh (shooting) and Nina Sparks (para-snowboarding).
On being nominated for Athlete of the Month, Gemma said, "It's a huge honour to be shortlisted for Athletes Athlete of the Month. The rest of the girls nominated are absolute powerhouses and have achieved so much, so to see my name alongside them is really incredible! To be on an all-female shortlist is particularly amazing, and I think just shows how far women's sport has come."
Gemma won her first Wheelchair Fencing World Cup Epee gold in five years to move top of the world rankings just days after straining her hamstring. She had intended to become a competitive triple jumper until developing complex regional pain syndrome, which nine years later led to amputation.
Gemma was recently interviewed by the BBC about her journey to world number one, which you can watch here.
Elite athletes can vote for their Athlete of the Month now by heading to their latest BEAA email, with the winner to be confirmed across the BEAA's website and social media channels shortly.
The Athletes' Athlete of the Month award is voted for over email by BEAA members, elite British athletes in receipt of World Class Programme funding. Roughly 1,100 athletes will be asked to vote for March 2023.
As the independent representative body for elite British athletes across over 40 sports, the BEAA supports and empowers its members by providing confidential guidance, collating and sharing the athlete voice, and equipping athletes with the skills needed to thrive in life.
For more information, visit www.britisheliteathletes.org.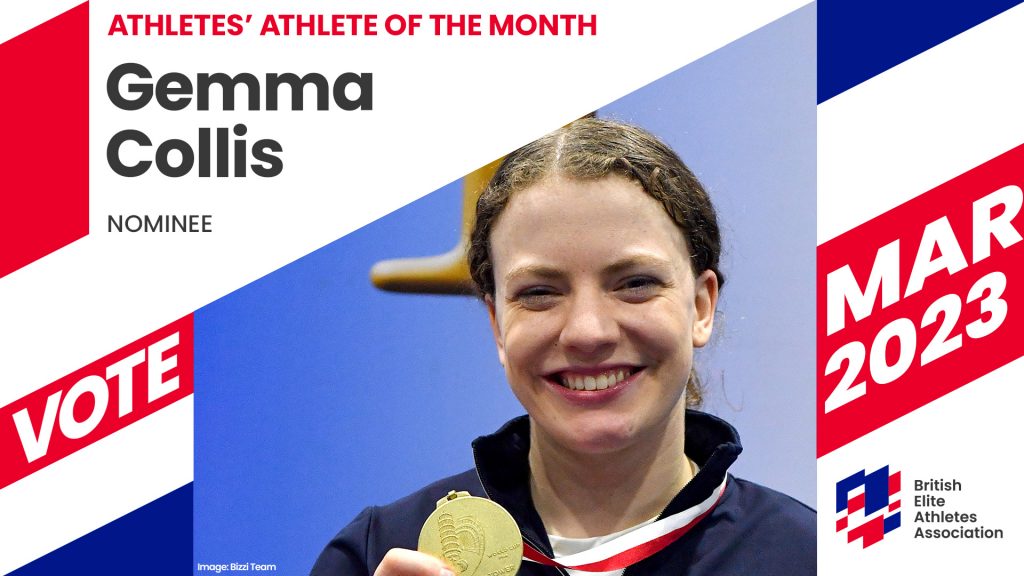 Don't miss the latest news. Subscribe to our weekly summary email, The Fencing Digest, featuring the previous week's latest news and announcements. Sign up here.