For a fencing club to become a British Fencing affiliated club, it must have Club Membership which is £40 per year. Club Membership has the following benefits: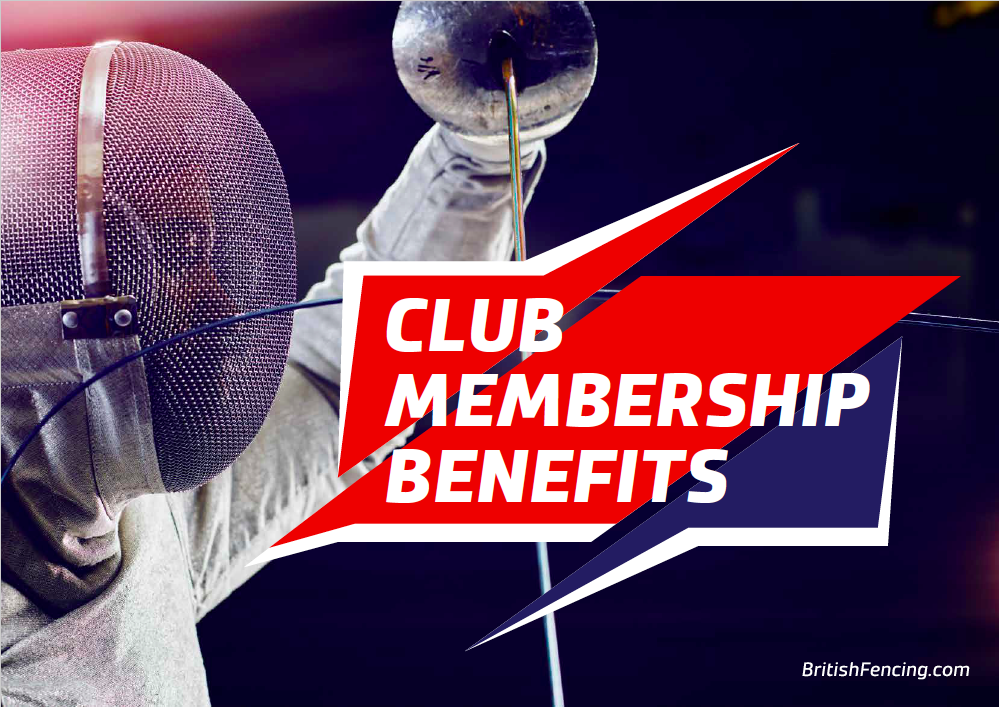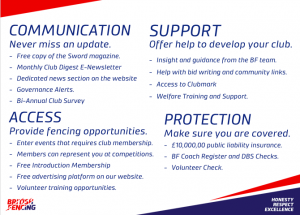 For more information click here
Renewing your club membership?
Please log onto to your Sport80 account via the link below and click membership on the left-hand side. Complete the form with any updated details and click complete. Please note, this will auto-renew if you selected that option.
To Renew your Membership please click here.
New club?
If you are starting a brand new club carefully read the following:
You will need to first register your details (do not add membership to your details).  Once you have registered your details click on the button on the left 'Add Club' a message will come up 'Please note: This functionality is only for those wishing to register a new club that they wish to manage, and not for joining an individual's profile to the club.  Do you wish to continue? Click yes, a box will appear to click on next and follow the directions until you reach 'complete'.
If you are registering a new club please click here.
For information on membership please click here.