There is a process that clubs need to follow prior to registering for Clubmark. All clubs need to complete each step of the process to register their interest in completing the accreditation.
The process is as follows…
› Review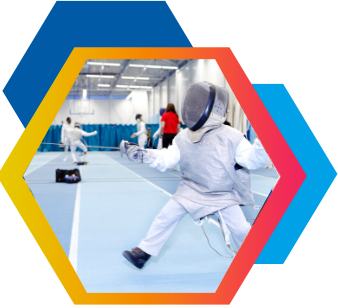 › Complete
Clubmark Expression of Interest Form
› Submit
Hannah Gavin – hannah.gavin@britishfencing.com
The next deadline for applications is 2nd August 2019
Please Note: There are very limited spaces available that British Fencing is able to offer to support clubs with Clubmark. In some cases, the club may be requested to work with the local County Sport Partnership (CSP) to complete the accreditation. Please click here to find out more about the local CSP.
For further information please email: Hannah Gavin at hannah.gavin@britishfencing.com