I am a Coach
What does that mean? For some it is a job, a profession, others more a vocation. It is a position of power and influence that will have an impact for years to come. Coaches work with athletes in highly emotional and public situations. Results are kept and coaches are often judged on the performance of the athlete, how well they perform, how much they play, and where they take part.
As a coach we don't get to choose what the athlete remembers and what they forget, so in everything we say and do, we have to choose wisely.
Coaches do not go into coaching to be a bad coach, but how can you ensure you are a good or great coach. You will need to have the skills, knowledge, and attribute to help the athlete get better and keep getting better.
How can you get better? The opportunity to learn takes a number of shapes and sizes, these from taking a coaching course, to years of experience coaching. One of the keys to getting better is your drive to become a life long learner.
How do coaches learn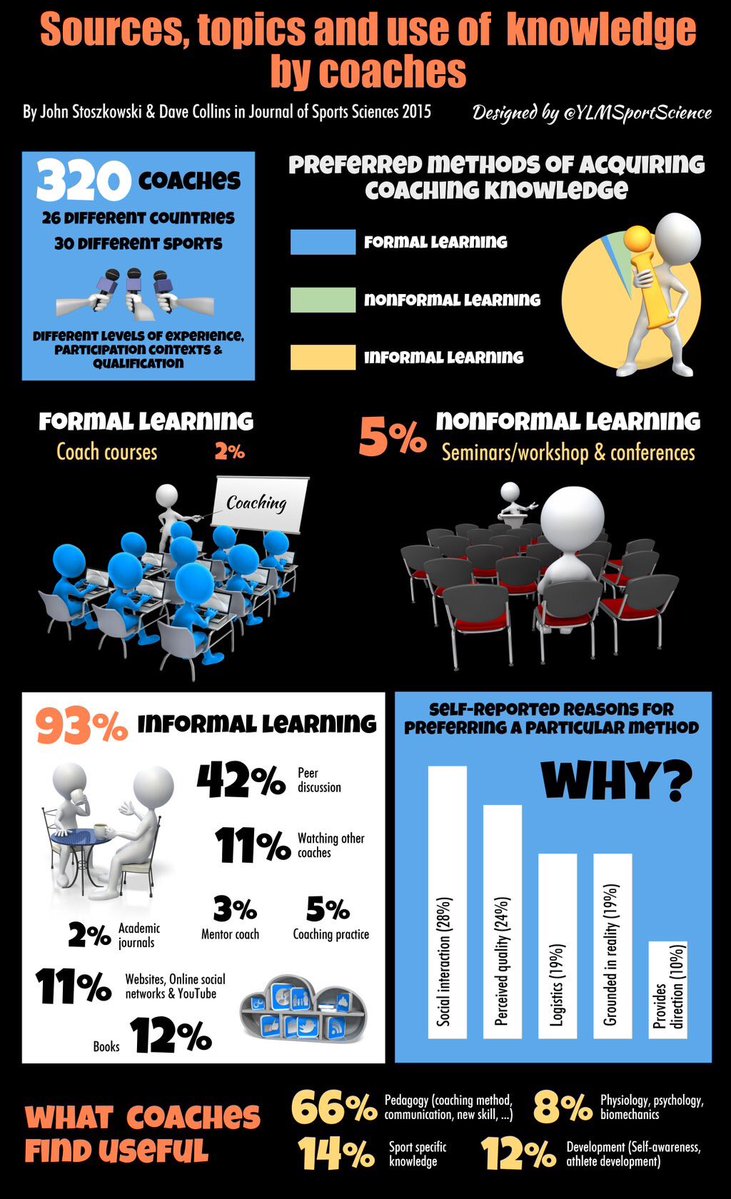 View Upcoming Courses