I am a Teacher
Why Fencing for young people
Fencing creates an excitement about learning – through fun, challenging games and activities. Pupils need to think about their next move, while executing the present one, therefore improving multi-tasking and mental stimulation
The benefits to young people
Due to the nature of the fencing, linear movement patterns, deception, it appeals to the gamer, creative, artistic child,
As it is not a conventional school sports, it works well amongst pupils who do not usually engage with sport.
Fencing games improve communication: pupils learn to recognise their own and their peers' behavioural and communication styles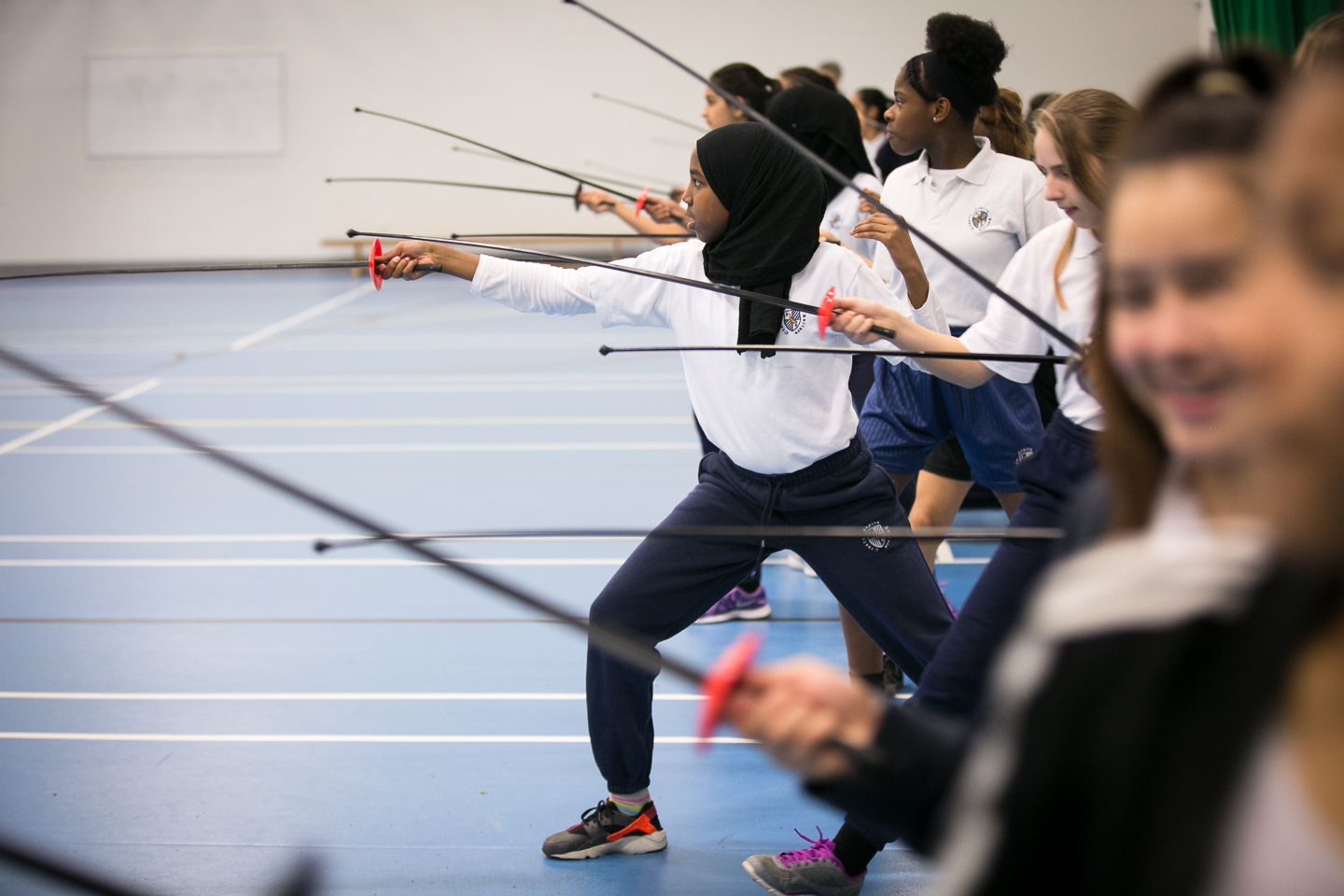 Courses for Teachers
The BF Coaching Framework recognises the need of the aspirant coach, the specific the need of the fencers, the principle of prior learning. This combination allows courses to be tailored to specific sectors, whilst maintaining the integrity of the course.
The Core Coach  for Teachers is one such course focused on using micro-coaching sessions as well as other coaching philosophies that will offer a more needs based and student led offer.
At the end of the course the candidates will be classed as a 'Core Coach' and as part of this new Coach development product the candidates will have the fundamentals to deliver basic metal, plastic and foam fencing experiences to their students.
They should be able to:
Manage a groups session for beginners
Deliver pre-prepared sessions using basic coach process skills
Correct basic fencing techniques
Understand the social environment of the sessions
In summary, Core Coach for Teachers:
Is an entry point for course as part of the coach development pathway
Provides coaches with the knowledge, skills and attributes to effectively coach young people pre planned sessions
Develops coaching skills and the technical & tactical aspects of defence and attack
ENTRY LEVEL RECOMMENDATION
18 years of age
Must have a background in Teaching
Prior understanding of fencing or coaching experience in other sports would be beneficial
For more information - Core Coach