Membership Benefits Summary
Updated 15.08.2023
For information on Club Membership Benefits please click here.
Benefits:
All members:
Depending on category:
Individual Membership categories
Introduction – A 90-day free trial membership for brand new members that are starting, or have recently started, a beginner's course at an affiliated British Fencing club.
Starter – For newcomers to the sport, irrespective of whether they ultimately intend to compete or simply just enjoy a recreational form of fencing.
Recreational – For people who want to fence in a club, participate in inter-club matches, but do not want to compete in conventional fencing competitions.
Compete – For people that want to compete.
Supporter – For coaches, club officials, volunteers, fans, and parents.
Summary Benefits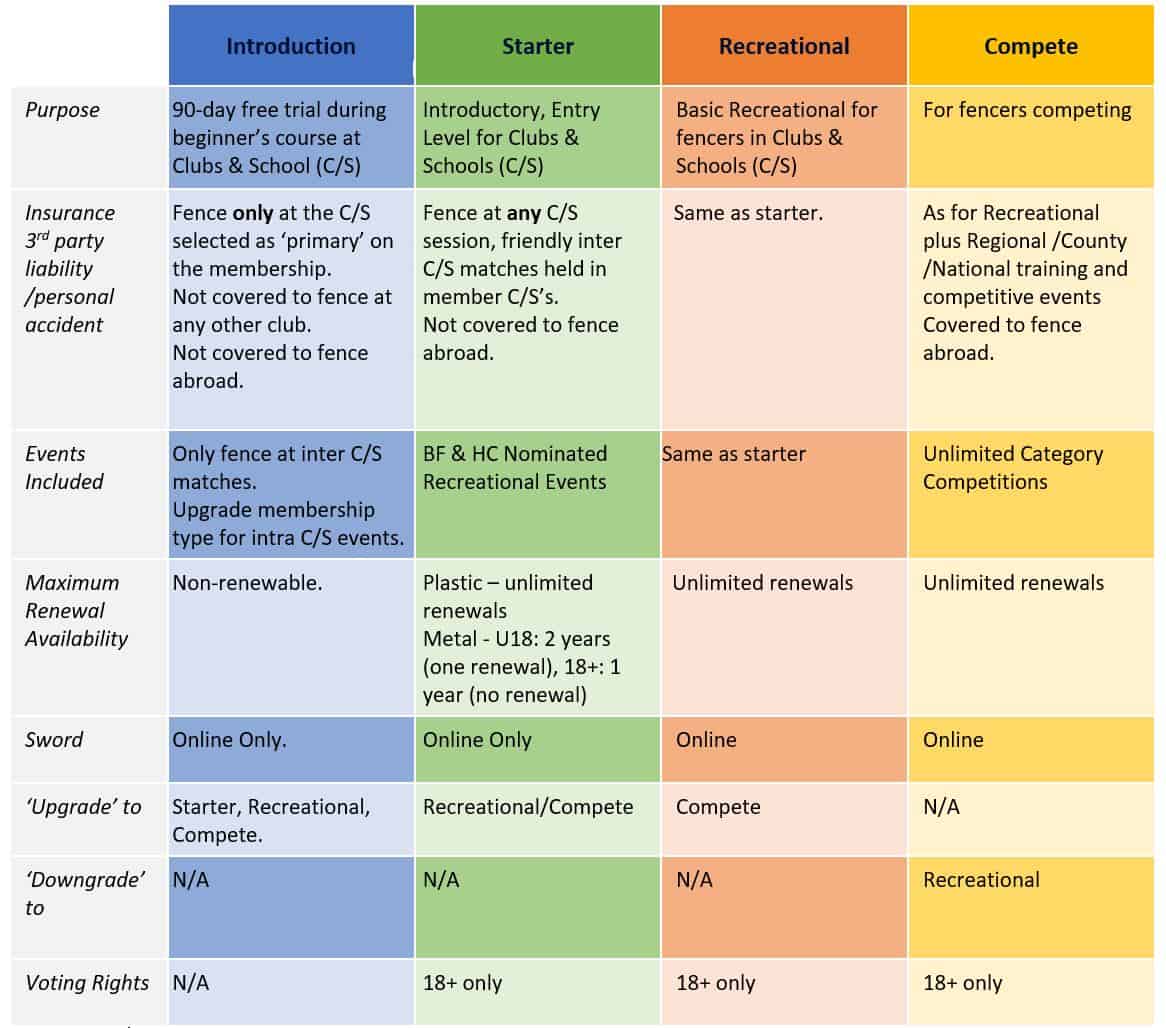 The 'Voting Rights' above refer to voting in the BF AGM and elections – for information on the Home Country voting rights conferred on each category please visit the relevant Home Country website.
To read more about British Fencing and the work that we do click here.
Join Now