ONLINE ITCF COURSE IS LAUNCHED
The course is in a blended learning format and has a 1-day face-to-face component. The first Online ITCF course will be held in Swindon on 18th February 2023. 
The Introduction to Coaching Fencing (ITCF) course, BF's Level 1 coaching qualification training, gains a new format that splits 50% of its content into an online learning stage and the remaining part into a 1-day practical session.
This delivery model has been offered previously in the High Education space, during two University Fencing Officer events in 2022. Now, for the first time members of the wider BF community will be able to try it in a course scheduled for the 18th of February 2023, in Swindon.
ITCF is aimed at fencers with at least 12 months of experience and/or coaches who have been trained in the Core Coach course, and prepares candidates to run group lessons for beginners. The main outcome of the ITCF course is to develop your "How to Coach" skills and a fencer-centred approach to coaching. It is the first step in a coach's journey into a coaching career, or for those wishing to support their clubs as assistant coaches.
The content is no different from the original course delivered fully face-to-face across two days, but with Online ITCF candidates will have the opportunity to access the course material several weeks in advance, study at their own pace, and even practise what they learn during fencing sessions prior to the conclusion of the course. The e-learning element of Online ITCF is available on the BF LearningZone portal, alongside several other courses, such as the Online Renewal SPC course, and programmes like the Diploma in Sporting Excellence.
Online ITCF Swindon 18.02.2022
Access to the online material: To be confirmed, but expected to start from 2nd January 2023
Date final session: 18th February 2023
Times: 0900hrs – 1700hrs GMT Times
Location: Community Centre @ Christ Church | Cricklade Street | Old Town | Swindon | SN1 3HB  (Click here to open Google Maps)
Coach Developer: Rob Bruniges
Cost: £160
Booking deadline: 21st January 2023 (late bookings may be accepted at the discretion of BF. Please contact [email protected]).
How is Online ITCF structured?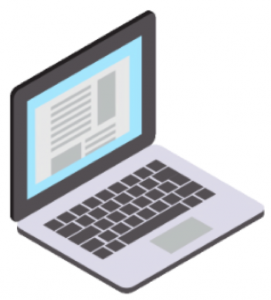 Stage 1: Online learning
Approximately 8 hours of self-study with online resources
Submission of assignments on the course platform.
Feedback from the Coach Developer via the course platform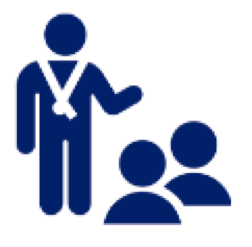 Stage 2: Face-to-face Session
1-day (8 hours) face-to-face session with other candidates and your British Fencing Coach Developer. You will put into practice what you learned in the previous weeks and deliver a session to your peers.
Course completion timeline
Please note that this is an estimated timeline of when each phase of the course will happen. There may still be changes to the exact dates, but you will be informed of those with as much notice as possible.

Want to know more?
The BF Team continues to work with our contractors and developers to create the best experience for you, the learner. Along the way, we might make slight adjustments and announcements about the course in its different stages, so please stay connected and don't hesitate to contact us at [email protected] for any questions or further support.
Don't miss the latest news. Subscribe to our weekly summary email, The Fencing Digest, featuring the previous week's latest news and announcements. Sign up here.