ONLINE ITCF GUIDE – WHAT TO EXPECT?
Understand the blended learning version of the Introduction to Coaching Fencing course and find the dates of the next courses. 
What is ITCF? And Online ITCF?
Introduction to Coaching Fencing (ITCF) is BF's Level 1 coaching course, the first step into Coach Education for fencers who wish to become qualified coaches and run group sessions for beginners. The training stresses the importance of a fencer-centred approach to coaching and is the foundation for the subsequent coaching qualifications that get into more technical content, individual sessions,  and differentiation of weapons. Click here to read the course overview.
Originally delivered in 2 days, with all its content covered in 16 hours of classroom and practical sessions plus approximately 4 hours of pre-course self-studying, the course gained a new format developed in 2020 and tested in two Unversity Fencing Officer events in 2022 and with students of the Athlete Development Pathway programme.
The new format is called Online ITCF, although it is more accurate to describe it as a blended learning course, as the theory is delivered online but the practical sessions are delivered in groups, in a final face-to-face session.
The first Online ITCF course open for the whole BF community was launched in November 2022, and scheduled for the 18th February in Swindon. More courses are being planned and, when announced, will be published on the Upcoming Courses page.
How is Online ITCF delivered?
As explained before, this course is delivered with a blended learning approach, meaning it mixes an online stage and a face-to-face stage.
Stage 1 – Online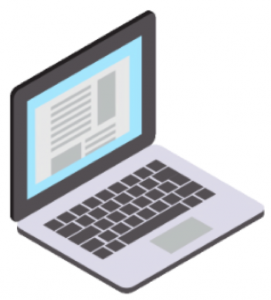 Consists of the course modules with the course theory.
Available on the BF Learning Zone.
The total estimated time needed to complete the theory modules is around 8 hours.
Study at your own pace, at any time that is more convenient for you, and take time to process the information. You are encouraged to observe and/or assist coaches in your club, applying the knowledge you get as you study the Online stage.
Completed with the submission of assignments that will be reviewed by the Coach Developer. Personalised feedback will be sent before the face-to-face session.
Stage 2 – Face-to-face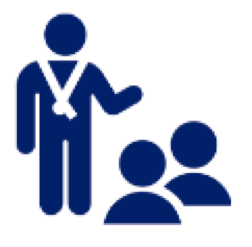 This is a one-day-long session (8 hours) with the Coach Developer and a cohort of up to 12 candidates.
You will put into practice what you learned in the previous weeks and deliver a session to your peers.
If you are assessed as competent, your training will be completed, and you will be recognised as a Level 1 fencing coach with a certificate sent to you in the following weeks.
If you are considered not competent yet, you will get advice on an action plan to keep on working towards your qualification.
When will I get access to the online modules? And for how long?
Enrollments in the BF LearningZone are still done manually, usually during our opening hours (Monday to Friday, 9:00 – 17:00). Our team endeavours to set up access to online courses as soon as bookings come in, and learners typically get their access on the same day of booking, or no more than 2 days after, if booking before a weekend.
Your access to the online content will be open for 90 days.
Important note: If you are booking one of the first courses, published before the end of 2022, please note that access to the online modules will start on Monday 2nd January 2023.
What are the most important dates in Online ITCF?
Deadline for booking: Don't miss the deadline to book your spot in a BF coaching course. We may be able to accept late bookings at our own discretion, but there is no guarantee of that.
Access to the online stage: As explained above, the first time the course will be made accessible on BF LearningZone will be on 2nd January 2023. After that day, this access will be given shortly after the booking is confirmed.
Submission of assignments: This should be done no later than 3 weeks before the face-to-face session. This is an important deadline and it must be met in order to leave enough time for Coach Developers to work on all the feedback they will provide to learners before the final session.
Coach Developer feedback: Expect to receive your feedback between 14 and 7 days before the face-to-face session. This will leave you with sufficient time to reflect on the comments provided by the Coach Developer and prepare for the last day of the session.
Face-to-face session: When you will meet the Coach Developer and other students.
Example: This is a real-life example to illustrate the course timeline. Online ITCF Swindon will have the face-to-face session on 18th February 2023, and the following dates marking the course's milestones.

If you have a question that wasn't answered here, please contact us at [email protected].
Don't miss the latest news. Subscribe to our weekly summary email, The Fencing Digest, featuring the previous week's latest news and announcements. Sign up here.