SECOND EFC GOLD FOR BROOKE IN BELGRADE
Alec Brooke takes his second gold medal of the season at the EFC Epee event of the 2021-22 season, which took place in Belgrade, Serbia.
Sixteen-year-old Alec Brooke, from Knightsbridge Fencing Club, won his second Gold medal at the Cadet Men's EFC Epee competition in Belgrade at the weekend. This follows his gold at the EFC event in Budapest.
In a field of over one hundred and eighty fencers, Brooke, starting the day as the European Cadet No 1, was undefeated after the poules winning all six first-round fights and positioning himself 6th for the elimination stages.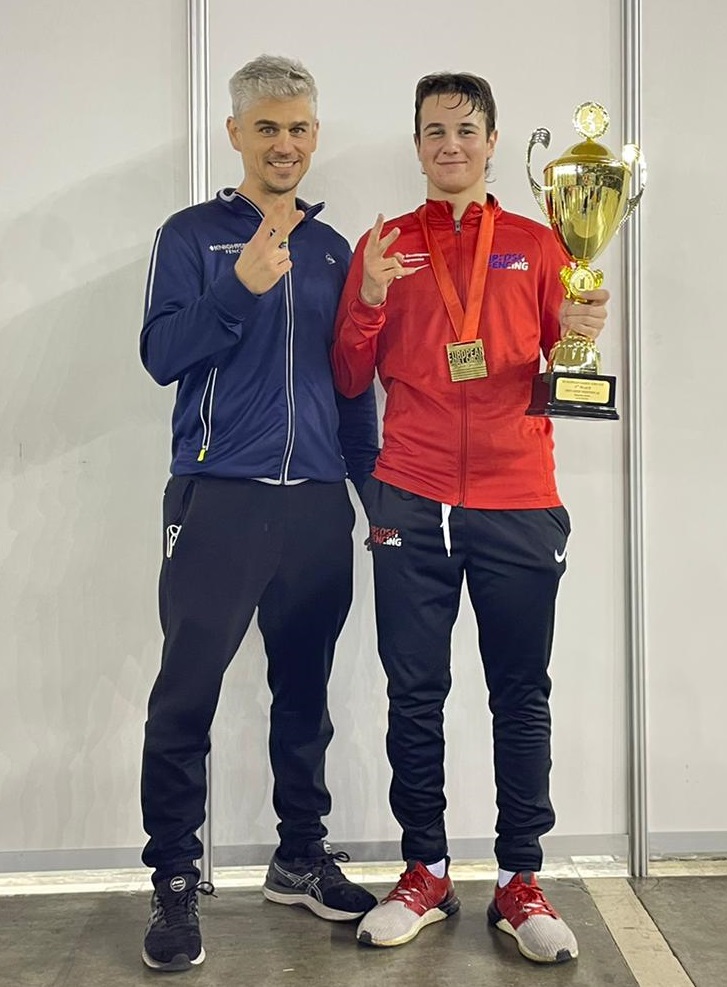 Tamas, who has been coaching Alec since he was 5 years old, stated, "This was a much harder victory than Budapest. The field was strong, and Alec had to defeat top Hungarians and Ukrainians as well as some very challenging Turkish opponents. In 5 of 7 DE matches, he managed to recover from losing positions and win 15-14 or 15-13. It was often a difficult first period, followed by a balanced second period where Alec came back into the match, followed by a tense final period where at the critical points his decision-making and execution was excellent. Overall, this was a win that came from mental strength under pressure more than anything else."
British Fencing and the ADP would like to recognise and congratulate Alec, his family, and his personal coach, Tamas on their successes for the start of the season.
Full results for Belgrade are here.