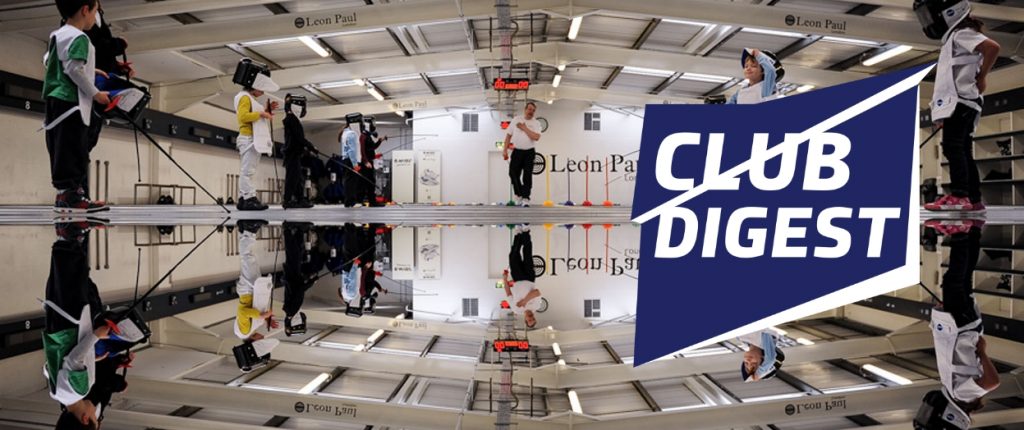 The main focus of this Club Digest is for your club to take a step back, look at where you are and reflect on how you would like to progress over the next 12 to 18 months.
Being able to assess parts of your club that may have stagnated over the last few years is important to the long-term future of your club. Adapting to suit the needs of your members, ensuring they are satisfied with the service you offer and having peace of mind that you have all the policies, processes and development plans in place to be a successful beacon in your community, must be a continual objective.
We know for a number of clubs this is could be a new and unknown area, however, the outputs upon completion can be astounding and highly beneficial to your club. It can be a thought-provoking exercise that offers ideas to take your club to the next level.
The three sections below will direct you to useful self-assessment tools and provide insight from four clubs that have recently completed ClubMark, who discuss the importance of reflection and the positive impact it has had on the club. Remember, do not do this in isolation, sit with your coaches, volunteers, members and parents to help you put change into motion and move the club forward.
This helps you create a personalised improvement plan by assessing your club's strengths and weaknesses. The tool has a new look and feel, as well as incorporating Sport England's new guidance on topics like incorporation, women and girls and governance. It takes minutes to complete: answer a series of questions to create your plan, and there are links to support you and helpful resources at the end.
British Fencings Clubmark Self Assessment Tool
Whether or not your club would like to complete ClubMark (the universally acknowledged cross-sport accreditation scheme for community sports Clubs), this tool will take you through the latest criteria and give you the opportunity to visually see your strengths and areas for improvement. You are required to honestly score your club, 0 = none, 1 = some and 2 = all, your scores will be calculated and added up to give you a % completion rate of each section.
Clubmark Q&A with 4 fencing clubs
Paul Davis Fencing Academy, Foiled Again, Radcliffe Sword Club and Roselyon School Fencing Club have all recently been through a journey of self-assessment, reflection, improvement and learning, to all be awarded ClubMark. Four Clubs of varying backgrounds, objectives and strengths working towards a common objective. They have all answered a selection of questions to share their experience of ClubMark with the fencing community and the importance of self-reflection.
In addition, you'll find the following in March 2018 Club Digest:
» GDPR
» Junior and Cadet Commonwealth
» Fencing Club Shout Out
» Funding
» Upcoming Coaching Courses
To view the March 2018 Club Digest, please click here.