2022 -2023 Structured Season
The 2020-2023 structured season continues to be based on a model which is structured around recognised competition windows.
The model is being published to support competition planning, competition periodisation and help parents, coaches and fencers select the most appropriate competitions based on target goals, stages of development and actual competition results.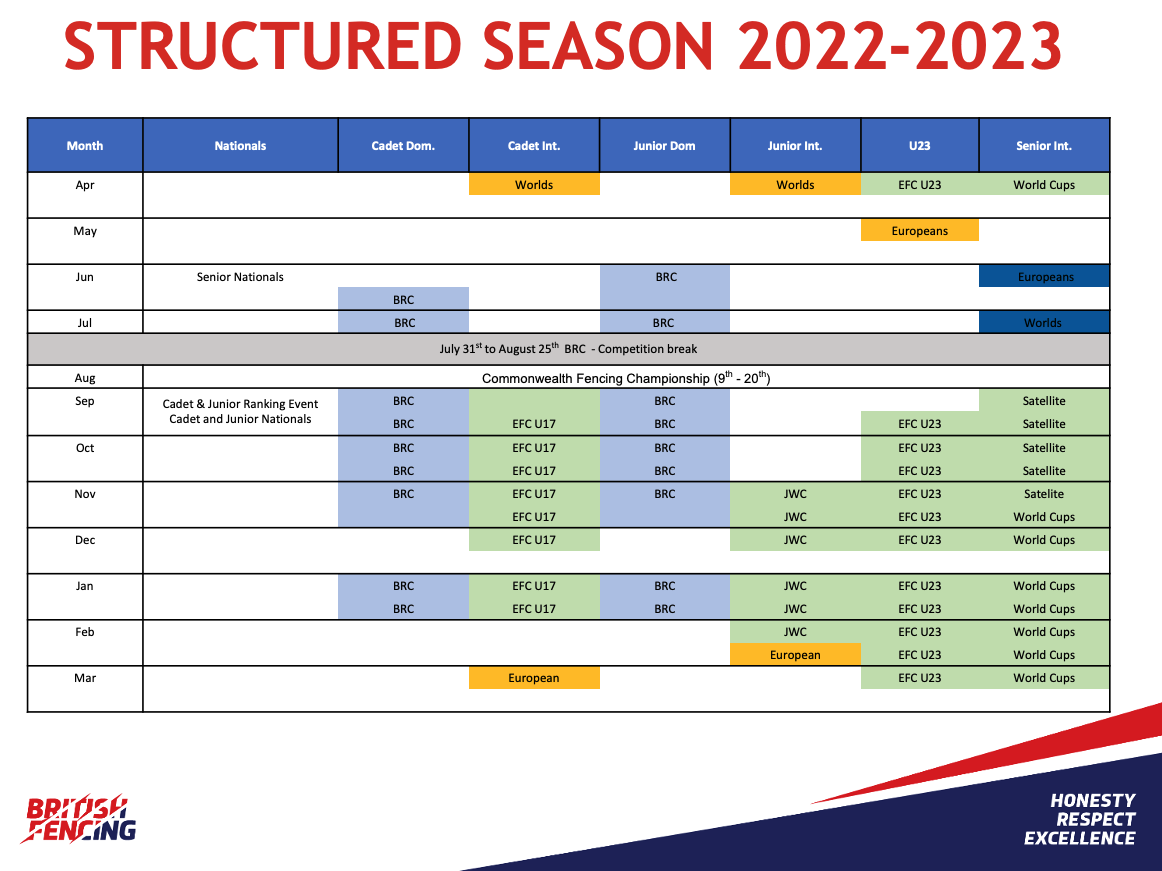 Plans are being put into place by the FIE and EFC for the 2022-2023 international season and it is hoped to have a full season in 2022-2023. It is anticipated to have draft EFC information early June.
In the interim, here are some dates for your diary:
3-4th September 2022 – Cadet and Junior A – University of Nottingham
17-18th September 2022 – Cadet and Junior National Championships – University of Nottingham 
4-6th November 2022 – Eden Cup (Individual and Teams) and London Cup – Lee Valley, London (Awaiting final  FIE approval) 
ADP Camps
2-3rd July  – Foil London, Epee Nottingham, Sabre Manchester
27-29th August All weapons, Nottingham
22nd-23rd October TBC
Don't miss the latest news. Subscribe to our weekly summary email, The Fencing Digest, featuring the previous week's latest news and announcements. Sign up here.