TRAVEL TO TOKYO COMMUNITY CHALLENGE: WE MADE IT!
As we join in supporting Team GB in the Tokyo Olympic Games, the BF community has reached the target for our Travel to Tokyo Challenge!
In late March 2021, BF invited members to join the Travel to Tokyo Challenge. As we were unable to travel to support Team GB this year, and as we began to get active and back into fencing, BF set all British Fencing members the challenge to join us virtually to 'Travel to Tokyo'.
The community challenge called on participants to complete the 16,312,500 steps (based on an average of 1,250 steps per km) to Tokyo. The challenge took place on BF's Playwaze platform, within the GB League community. Participants could see their daily totals, and how many steps they had done compared to everyone else!
The challenge became very competitive! With BF staff including CEO Georgina Usher taking part and regularly checking up to see which staff member was highest on the leaderboard!
The July edition of The Sword saw an article on the progress of the challenge. Read the article here.
Our weekly totals were recorded, with the target distance was reached just a week before the start of The Games!
Thanks to Pulseroll, prizes will be awarded to those who took part, including prizes for the top-placed participants and prize draws for all those who signed up for the challenge!
With perfect timing, as we reached our total steps to Tokyo, Team GB's Marcus Mepstead and his support team also traveled to Tokyo!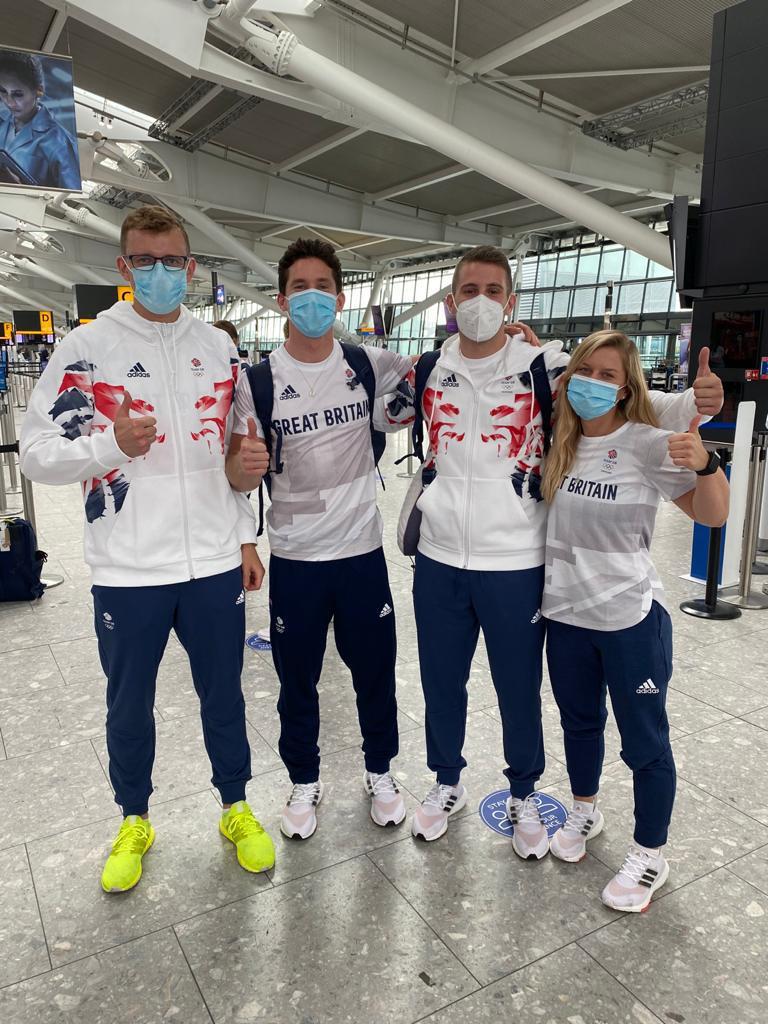 With Team GB in Tokyo, and some events already started, we are ready for the Games and Marcus competing on Monday!
Don't miss the latest news. Subscribe to our weekly summary email, The Fencing Digest, featuring the previous week's latest news and announcements. Sign up here.