OLYMPIC COUNTDOWN: WHEN TO WATCH MARCUS MEPSTEAD & SUPPORT TEAM GB FENCING
As the Tokyo 2020 Olympics get underway, we share the key info on when and how to support Team GB fencing with info about Marcus Mepstead's appearance on July 26th.
The Tokyo 2020 Olympics are now underway and women's softball and football are the first sports to compete. The opening ceremony is on Friday, July 23rd.
Here is the key information on how to support Team GB fencing:
WHO: Marcus Mepstead is Team GB's sole representative at the Tokyo2020 Olympics after securing the top European Qualification slot in an extended qualification period. This is Marcus' second Olympics after he competed with the men's foil team in Rio in 2016.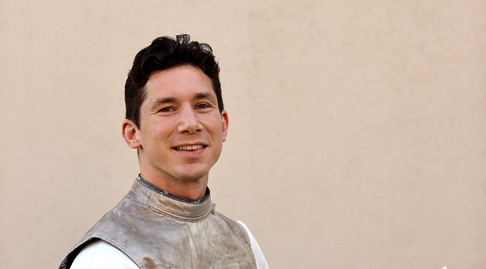 WHAT: Marcus Mepstead will be competing in the men's foil individual event.
HOW: Here is a video that explains the foil weapon and how Marcus will score points on Monday:
WHEN: Scheduled for Monday, July 26th. Men's individual foil starts with the table of 64 at 9.25 am local time. Although we don't know who Marcus is fencing yet as the draw will be done the day before, we do know he is placed to start in the last 32. The table of 32 starts at 11.35 am local time. Remember, Tokyo is 8 hours ahead. 
WHERE: The BBC is broadcasting the Olympics Coverage:
Watch live on BBC TV, BBC iPlayer, BBC Red Button and online
Listen on BBC Radio 5 Live, Sports Extra and Sounds; live text and video clips on BBC Sport website and app.
Eurosport will also be covering the Olympics (£6.99 a month).
SUPPORT: Tag @britishfencing and @TeamGB and share your pictures and videos of where and when you are watching the fencing! As the time difference means we'll be up in the night, you can also share messages of support and good luck the evening before!
Don't miss the latest news. Subscribe to our weekly summary email, The Fencing Digest, featuring the previous week's latest news and announcements. Sign up here.