Are you protected?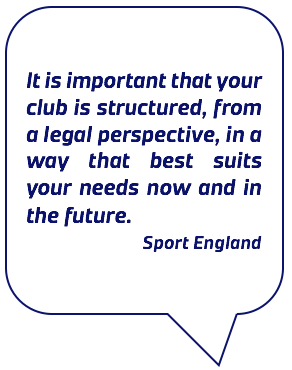 We recognise a large number of fencing clubs are run by teams of volunteers that give up their 'free' time to promote participation in the sport. Getting your club structure right is key to ensuring you manage risk and protect your members and volunteers.
While no two clubs are the same, we also recognise that there are many shared issues and common themes which clubs face regularly, along with a wide range of marginal gains which can be made off the piste, as well as on it, to improve each athlete's experience.
There are four main types of structures that your club can adopt, list below. It is important to choose the best one for your club as each one has different legal implications and one may be better suited for you to help with the future development of your club. Click on the following links to find out more including the positives, negatives and legal requirements.
› Community Amateur Sports Club (CASCs)
After selecting a club structure, the club may wish to review its Constitution. Click here to for support on everything Constitutional.
This can be a complex and challenging area for clubs, so we recommend seeking professional guidance to get it right.