THE SEARCH FOR #BFimage2020 BEGINS- ENTRIES NOW OPEN
BF is delighted to announce the search for the British Fencing Image of the Year 2020 has begun. The #BFimage2020 competition, supported by Nikon School UK and Pulseroll, is a chance to celebrate memorable moments captured in fencing. 
Following the success of the 2018 and 2019 competitions, fencers and photographers of all ages and abilities are invited to submit images for #BFimage2020 in three categories: Fencing Fun, Inspiration and Teamwork. The overall winner will be the fencing image that best represents British Fencing's message: Be You. Be Different.
To submit an image, post it with the hashtag #BFimage2020 on Facebook, Twitter or Instagram. Full terms and conditions are available below.
Entries close 4th January 2021 at 5pm. Category and overall winners will be announced in late January 2021. Images will be judged by a guest panel including Lucy Keyte from Pulseroll, winner of the #BFImage2019 Hanene Basson, and GBR Foilist Kate Beardmore.
The category and overall winning images will be published in the April 2021 edition of The Sword, British Fencing's magazine. The category winners will receive prizes including products from Pulseroll. The overall winning photographer will also receive a £60 electronic voucher for Nikon School UK online photography workshops.  
Nikon School UK provides photography training that aims to educate and inspire. Their partnership with British Fencing began in 2018.
Evie Millar, Events Administrator at BF, said "2020 has undoubtedly been a different year for us all.  We are looking forward to seeing lots of innovative images reflecting how fencing in the UK has adapted throughout 2020."
About the Judges
Hanene Basson
The winner of #BFimage2019, Hanene Basson, started fencing just over 3 years before winning the competition. Explaining the background to her winning entry, she explains, "This photo was taken at the Wellington Open 2019. Both are such good and agile fencers with very interesting fencing moves and  are good subjects for photos. Their different age groups as well as different fencing techniques fit in with the theme, Be You, Be Different."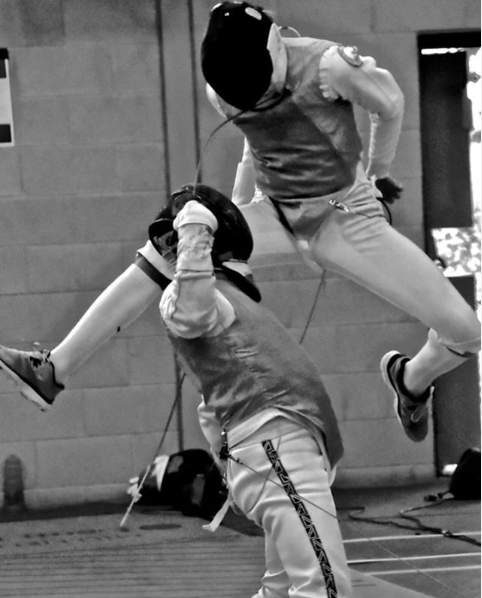 Winning Image of the Year 2019 captured by Hanene Basson.
Kate Beardmore
Kate Beardmore, GB Foilist and member of the judging panel, is looking forward to judging the entries "I really enjoyed the #BFimage2019 competition last year, and am looking forward to being on the panel and seeing all the amazing images from 2020."
Kate has previously modelled for the Nikon School UK workshops at the Leon Paul Centre, where photographers learn to capture fencers in action.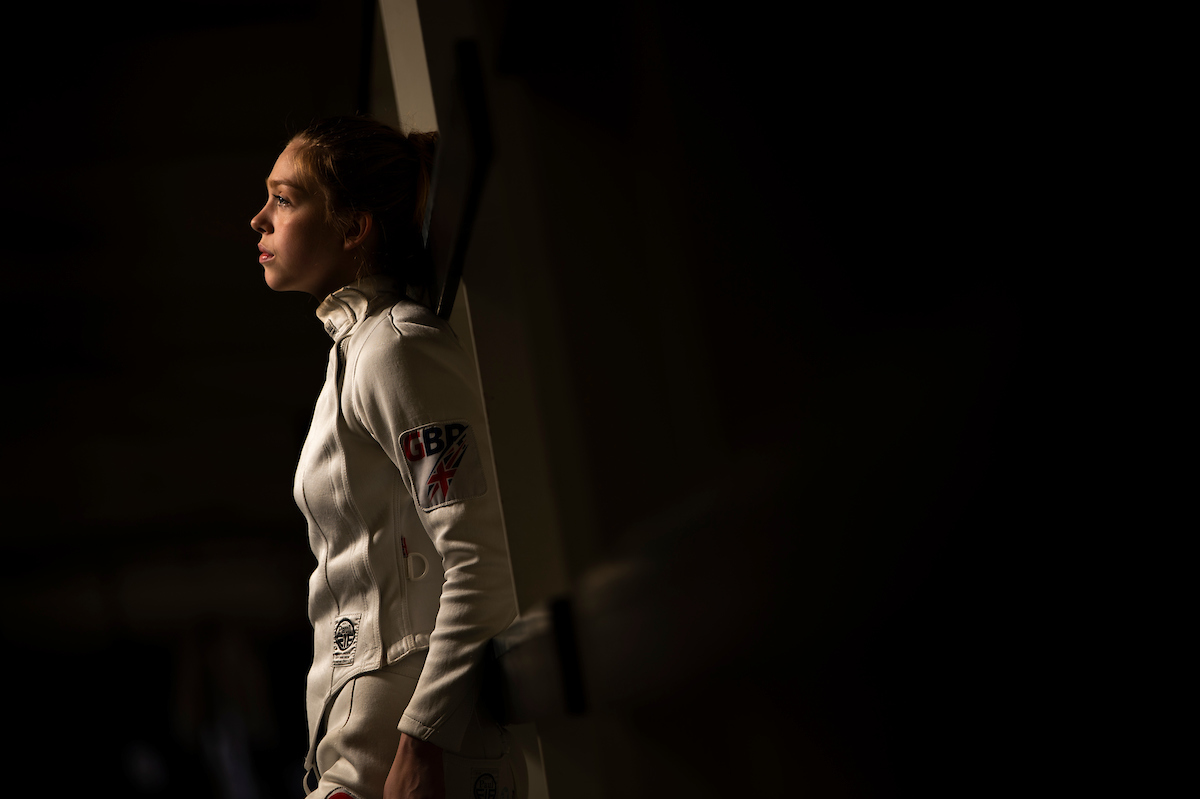 Kate Beardmore, by photographer Mark Roe at the Nikon School UK workshop 2019.
Lucy Keyte
We're pleased to welcome Lucy Keyte from Pulseroll, who joins us as a guest judge this year. Pulseroll is a British Fencing Official Supplier and offers strength, injury prevention and recovery products including vibrating foam rollers and massage guns.
Terms and Conditions
1. Photographers accept the terms and conditions by posting (submitting) an image on Facebook, Twitter or Instagram with the hashtag #BFimage2020
. Submissions via Facebook Stories, Instagram Stories and Twitter Fleets will not be accepted. Posts must be public and shareable. 
3. Amateur and professional photographers are allowed to submit images.
4. The judges' decision is final.
5. British Fencing reserves the right to remove images from their social platforms without notice if deemed unsuitable.
6. Images containing nudity or unsafe fencing practice will be deemed unsuitable.
7. This competition is not endorsed by Facebook, Twitter or Instagram and is administered by British Fencing.
8. Photographers retain copyright to the submitted images.
9. Photographers agree to grant use of submitted images to British Fencing online and in print.
10. Images must be related to fencing.
11. Photographers must ensure full permission is granted from the subjects in the image and parental consent is granted in the case of a subject under the age of 16.
12. Employees of Nikon School UK, Pulseroll and British Fencing are not allowed to submit images.
13. Prizes may vary. The overall winner will receive a £60 electronic Nikon School Voucher. Prizes are not exchangeable for cash.
14. Images should not contain text overlays or captions.
15. Photographers can submit one image per category, therefore totalling a maximum of 3 images in the whole competition. Images will be judged within categories of Fencing Fun, Inspiration, Teamwork. All accepted images will also be judged to nominate the overall winner that embodies "Be You, Be Different". If an image is not submitted with a specific category in the caption, BF will place it within an appropriate category.
16. Images must be submitted with the hashtag #BFimage2020 by the person who took the original image. Do not submit another person's image on their behalf. Instead, direct photographers to submit their own images and ask them to use the hashtag #BFimage2020 to accept these terms and conditions.
17. Entries close 4th January 2021. British Fencing reserves the right to extend the competition deadline.
18. Winners will be contacted via their social profile.
19. BF selects the judging panel, who then operate independently to select their favourite images. The overall winner is traditionally asked to return to judge the competition the next year but this is not a mandatory condition of entry.