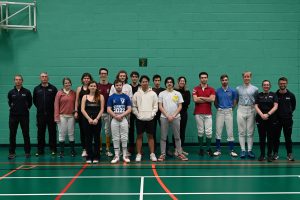 In partnership with Sport England, British Fencing launched the University Fencing Officer (UFO) programme: an initiative designed to provide participation fencing opportunities to university students, through a peer-peer delivery method.
University is a key time for young people to start fencing, and this may be their only activity. The UFO programme helps train current university students to be 'fencing ambassadors', helping them to deliver fun and engaging sessions and creating a welcoming club environment for these new fencers.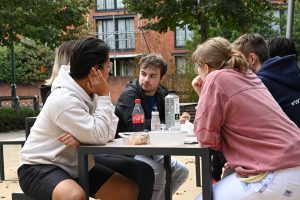 The UFO programme provides networking opportunities with students across BUCS leagues and coaches, furthering their engagement in the wider fencing community. Students will also acquire confidence and interpersonal skills, helping them in their personal and professional development.
Finally, the course offers a first step on the coaching ladder with a British Fencing-recognised coaching qualification. Students with less than a year will receive a Core Coach certificate, while those with more than a year of experience will receive an Introduction to Coaching Fencing certificate.
Read more about the last UFO weekend in Nottingham, 10-11th September 2022, here.
Since 2017, British Fencing has…
Trained over 100 students as UFOs

Worked in 40+ universities

Provided almost 1k sessions

Engaged over 1k students in our sessions